Today lets learn about the Artist, Jackson Pollock. I found a children's book about this artist called "Action Jackson" by Greenberg. Please use this link to listen to the story with your child:
Jackson Pollock's artwork was called Abstract Expressionism. He used a large canvas which he placed on the floor. He would drip, splatter and drag paint as he moved around the large canvas. I think that this type of art is perfect for the preschool aged artist! Take a look at some of Pollock's famous works below: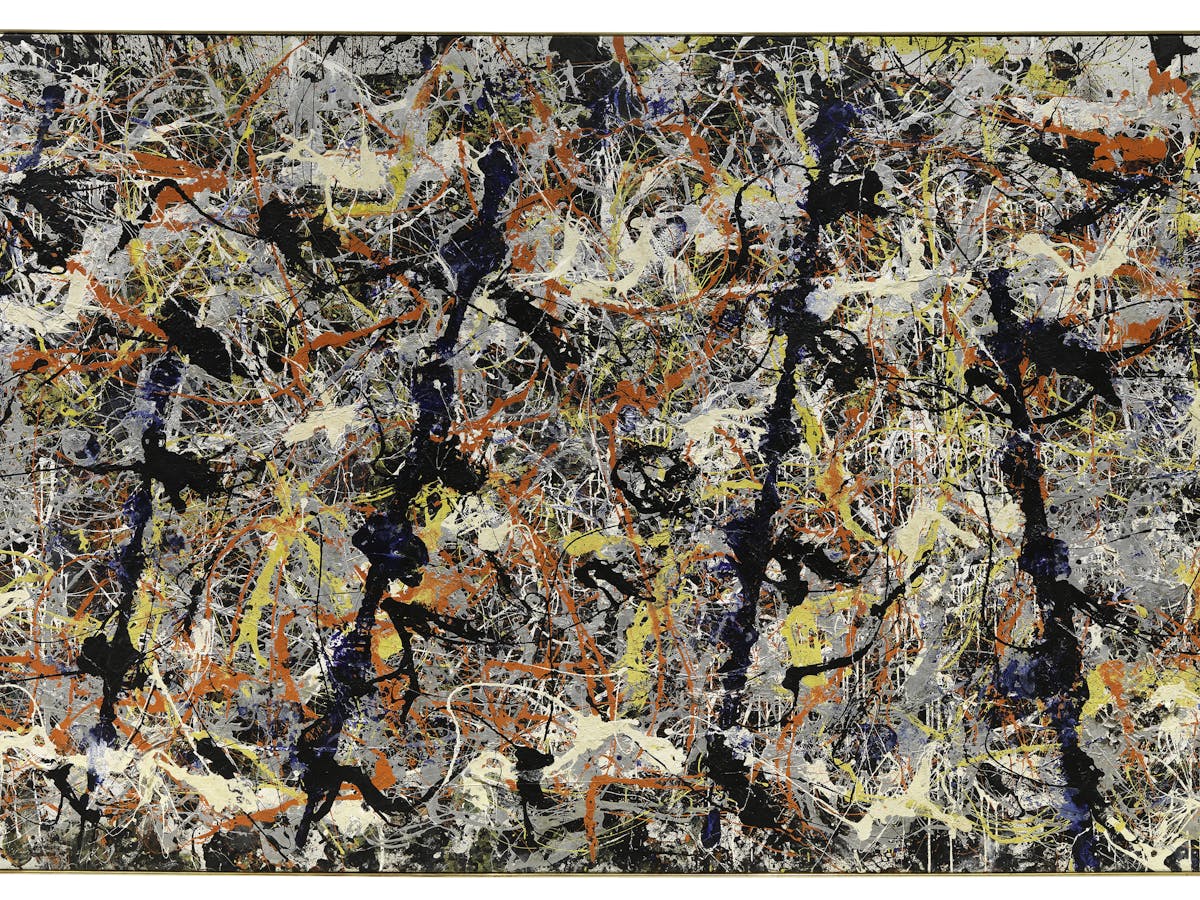 Show these paintings to your preschooler and talk about color and how the paint moves on the canvas.
Here are some ideas for you to try at home to create the drip, splatter, and drag of paint.
To make drag/line of paint:
    A.  Try dipping a small piece of yarn or string in some paint and allow your child to drag it over the paper.
    B.  Try marble painting…get a file folder box top, foil roasting pan, shoe box (any size box will do) and put paper in the bottom of the box. Put a marble or two in paint and drop it on top of the paper. Encourage your child to tip the box back and forth to move the marble and paint on the paper. Try different paint colors, different sized balls, etc.
    C.  Give your child some paint and a brush and challenge them to make long lines on the paper provided…make a curved line, a diagonal line, go fast, go slow.
To make a splatter picture:
    A.  Take a tooth brush and dip it in some paint. Tap the brush to cause the paint to splatter on the paper.
    B.  Use watercolor paint (or water colored with food coloring) and a medicine dropper or turkey baster. Watch the paint splatter on the paper.
    C.  Use a fly swatter or spatula to paint…this will be very messy!
    D.  Put a drop of paint on the paper and have your child use a straw and blow air at the paint to splatter it on the paper.
To make a drip picture:
    A.  Have your child paint a picture then hang it up to watch the paint drip down the paper
    B.  Place a large sheet(or piece of paper) on the ground(outside) and let your child drip paint from a brush onto the sheet while standing over it.
    C.  Put water with food coloring in a spray bottle and let your child spray a paper hanging on the wall or fence. Watch the Colored water drip down the paper.
If you do not have tempera or watercolor paint at home, let your child paint with water and any paint brush on the sidewalk on a warm, sunny day. The can try to drip, splatter and drag the water across the sidewalk. It will dry quickly, but this will keep your little artist busy for a long time!
Have fun creating artwork like Jackson Pollock!