Today, lets learn about the famous artist, Vincent Van Gogh. I found a children's story to share with your preschooler entitled, "Vincents Colors." Use this link to hear the story on YouTube: 
https://youtu.be/SFb0FKsvsEs
Vincent Van Gogh created a famous painting called the Starry Night. It is pictured below: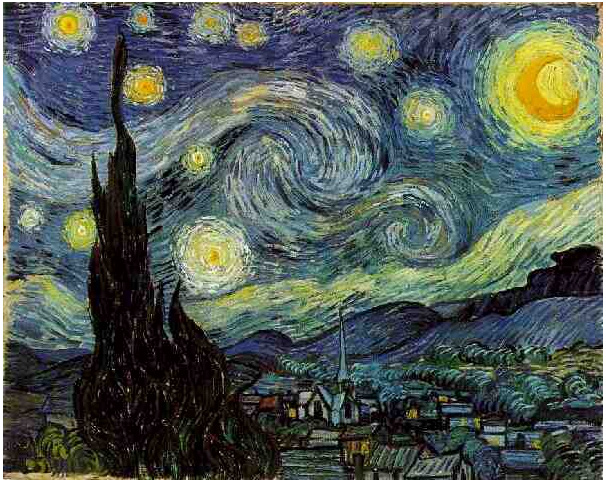 Lets challenge your preschooler to create a starry night picture like Vincent Van Gogh. As you look at the picture with your child, talk about the colors used and how Van Gogh painted lines and swirls for the wind moving through the starry night. Talk about the stars and moon and the landscape.
Here are some ideas to create a Starry Night picture with your child.
1.  Use black or blue paper as the background
2.  Chalk or paint or light colored crayons(white, yellow, light pink, light orange, light blue) will work well on dark paper to create stars, the moon, the wind.
3.  Try star stickers or glitter and glue to make stars on the paper
4.  Use foil as the background and paint on the foil with q-tips and tempra paint.
Have fun creating a Starry Night picture like Van Gogh.
If your child wants to listen to another story about Van Gogh, try "Katie and the Starry Night" by Mayhew. Use this link to hear the story on YouTube:  
https://youtu.be/YA50Amsw9Xo